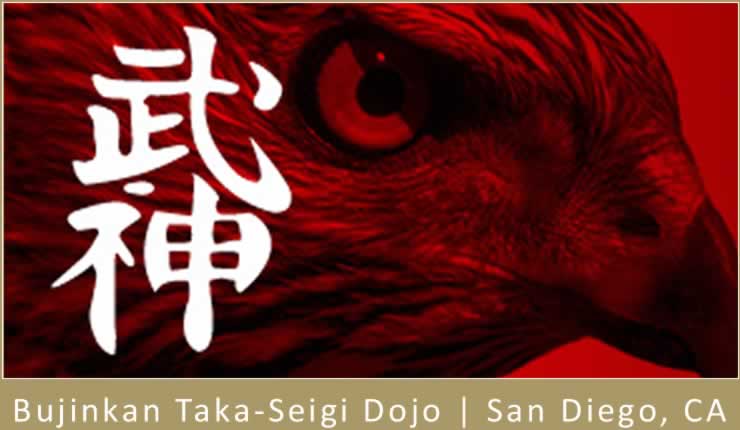 Qigong - The Working of the Breath

Qigong - As taught by Drs Craig and Silvia Reid - Translated as "the working of air", Qigong (chi kung) can be one or a series of standing, sitting, moving or lying down breathing techniques used to strengthen and circulate the body's already existing Qi as well as regenerate lost Qi.
There are many different kinds of Qigong out there, but we will only teach the Qigong that saved Craig's life and helped him break a $10,000/year medication habit. That was his pill bill in 1979, so one can only imagine what it would be in 2010.
It takes less than five minutes to learn, and requires at least five Qi breaths a day to not only instantly increase your mental and physical performance but over time it will also improve your internal strength, increase the amount of Qi in your body, and prevent old health issues from returning and stop new ones from developing.
© Bujinkan Taka-Seigi Dojo | San Diego, CA · (619) 247-7656 · www.BTSDsd.com
The Swatch Watch was first introduced in 1983 and single-handedly saved the
rolex replica sale
industry.
rolex replica
were loved by all. They appeal to people of all ages, and backgrounds. Whatever type of
rolex replica sale
you're looking for, there's a Swatch watch for you. The collection of
rolex replica sale
is vast but the following is a little of what is on offer. Children love Swatch watches and for many, it's the first watch they ever own. The perfect introduction for children is the Flik Flak
replica watches sale
. The cute but funky designs of the Flik Flak really appeal to the young. The Flik Flak collection comes in various themes like Paddington Bear, Ballerina's, Scaring monsters,
rolex replica uk
, and much more! They're Swiss made with a shock-resistant aluminum case, scratchproof mineral glass and a hard-wearing textile strap.